New Zealand is well known for all the extreme sports you can practice over there. It doesn't matter if you're a speed or height lover, or if you just love the idea of going deep into the sea, there will always be an option for you and your preferences.
If you love the feeling of adrenaline running your body, this country is the perfect destination for you. Book your tickets and wait no more. Here you have 5 extreme sports you can do when you go to New Zealand!
5. Bungee jumping in Queenstown
Dare to jump from Kawarau bridge, home of bungee jumping, where AJHackett Bungy New Zealand offered this activity commercially for the first time in history 29 years ago. You can choose between the traditional jump, tied from your feet with a harness, or just in case you're too nervous but want to try anyway, swing from the rope together with a friend and enjoy the view. What's a 140 feet high jump, anyway?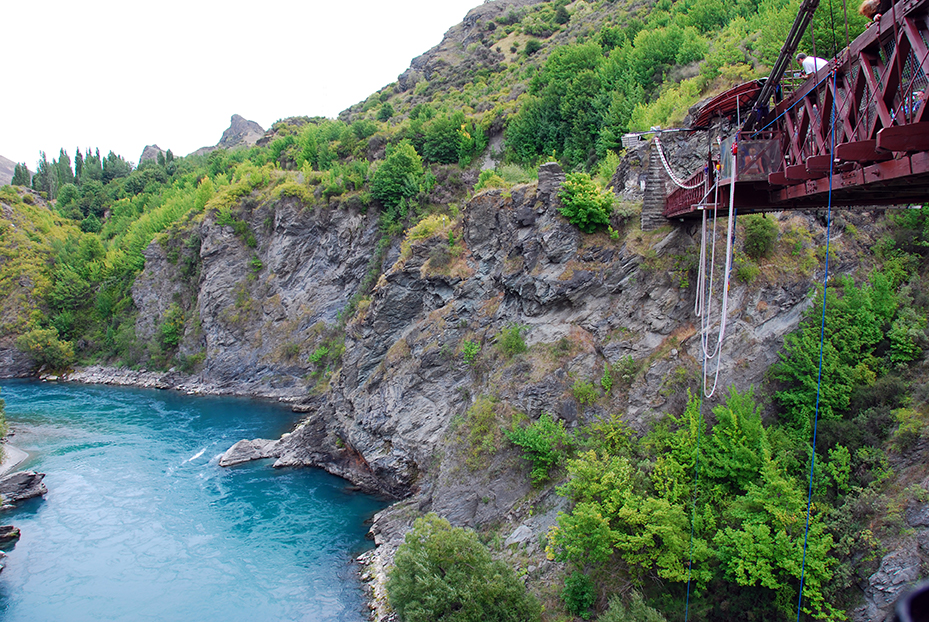 4. Jet boating in Queenstown
If you're in Queenstown and you're an adrenaline junkie, this option is for you. Get on this boat and go through this river at a speed you never thought you would. The Wakatipu river in Queensland is one of the best places in the world to do jet boarding. So, you get speed, curves, and also the amazing landscapes. You don't want to miss this!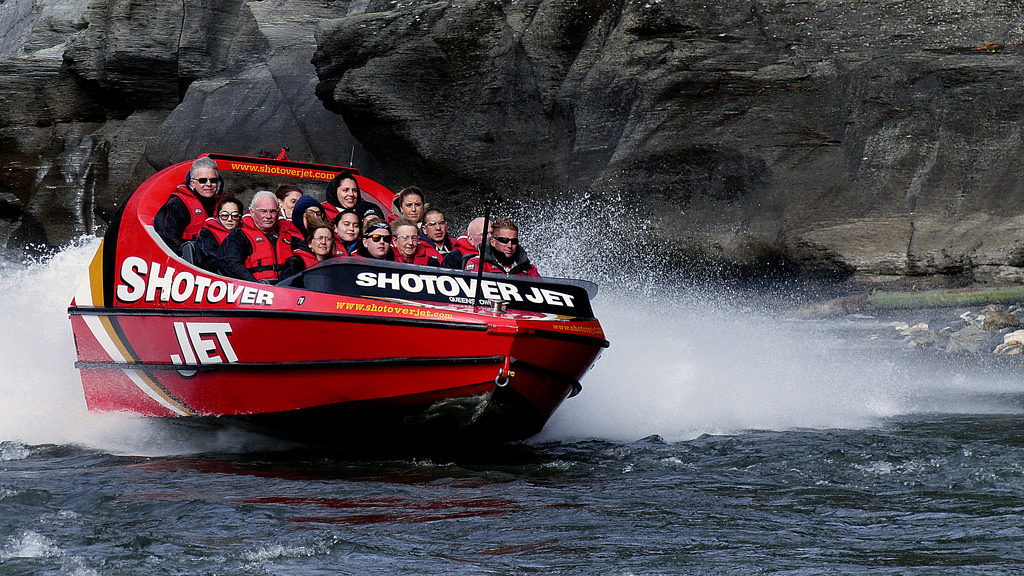 3. Caving
If you are not into speed or heights, New Zealand has something for you too. The Waitomo caves are one of the best options for caving. You can choose between walking, climbing, rappelling and also immerse in the deep waters of this cave. There are many options! One of the main attractions in these caves are the glow worms, with vivid colors you have to witness with your own eyes.
2. Diving with sharks
Adrenaline can come in many ways. So far, we've seen height and speed, but how does diving into a cage deep in an ocean full of sharks sound? Stewart Island has the perfect conditions for you to enjoy a day with these creatures, closer than you could have ever imagined. An experience worth of a movie we can assure you will never forget.
1. Tandem skydive
Imagine seeing the beautiful sceneries New Zealand has, from 15000 feet high. Awesome, right? Now imagine jumping off that height, with no ropes, and reach a 200 km/h speed (and an instructor to help you, of course). It doesn't matter where in the country you are, this is an activity you can do anywhere. Unless you have cardiac problems, would you dare to do it?
As you can see, there are different options based on what you like. And if you want to face any of your fears, New Zealand is definitely the place to do that. So what are you waiting for?