Meet our team
There are many reasons why you can trust our agents. Our specialists will advise you with their expertise in each of your requests with the personal touch you deserve. Know them here.
Brian C. Moore
Leisure Travel Agent
Travelmax Team
---
Brian has always been in love with Europe and its culture, so as soon as he saved enough money after college he traveled as a backpacker for 2 months all over the continent returning more than 10 times since then. With his job, he loves to transmit his passion for history, culture, and arts, along with the best touristic spotlights for every kind of traveler.
Aimee C. Lawrence
Leisure Travel Agent
Travelmax Team
---
Having more than 10 years in travel industry Aimee has deeply explored many unique cultures and what nature has to offer in Africa and Asia. If you work with her, be sure that she will put all her expertise to make your trip even better what you dreamed.
Laura J. Bashir
Leisure Travel Agent
Travelmax Team
---
Before becoming a travel agent, Laura worked at WDW and got immersed in the magic of Disney parks for the first time. Now she is married and a lovely mother of two and what enjoys the most is traveling with her family. She is more than happy to share her life experience design the best travel plans that everyone will enjoy.
Frank T. Love
Leisure Travel Agent
Travelmax Team
---
Frank has traveled extensively throughout Peru and South America. All of his travels gave him the desire to become a travel agent. One of his favorite places is the amazing Machu Picchu, a must for every traveler in Peru, as you experience the great culinary experience . Frank will be happy to work with you to ensure a great vacation in this beautiful continent.
Donna D. York
Group Travel Agent
Travelmax Team
---
Traveling in a group is not always easy, but our expert agent Donna has spent more than 9 years organizing group trips for different purposes. When it comes to group travels, Donna is always a step forward.
Helen Johnson
Cruise Travel Agent
Travelmax Team
---
Helen knows very well how to explore the wonders the sea has to offer, whether sailing it on a cruise or from the most beautiful Caribbean beaches. She knows that the most rewarding part of working in this industry is helping others fulfill their travel dreams.
Annis Patel
Leisure travel agent
Travelmax Team
---
Anniss is an expert in corporate traveling working with important companies in the region. Shee knows the best way to save money and time, getting the best connections and deals with airlines and hotels.
Rose Olivarez
Corporate Travel Agent
Travelmax Team
---
Rose has worked with the most demanding customers for more than 15 years and knows exactly how to suit every single necessity entrepreneurs need to manage efficiently their trips.
About Us
Travelmax is a wholesale travel agency from Doral, FL. We're dedicated helping customers and companies travel smart. Providing low cost and accurate information we ensure you that every journey is a complete satisfaction for our customers.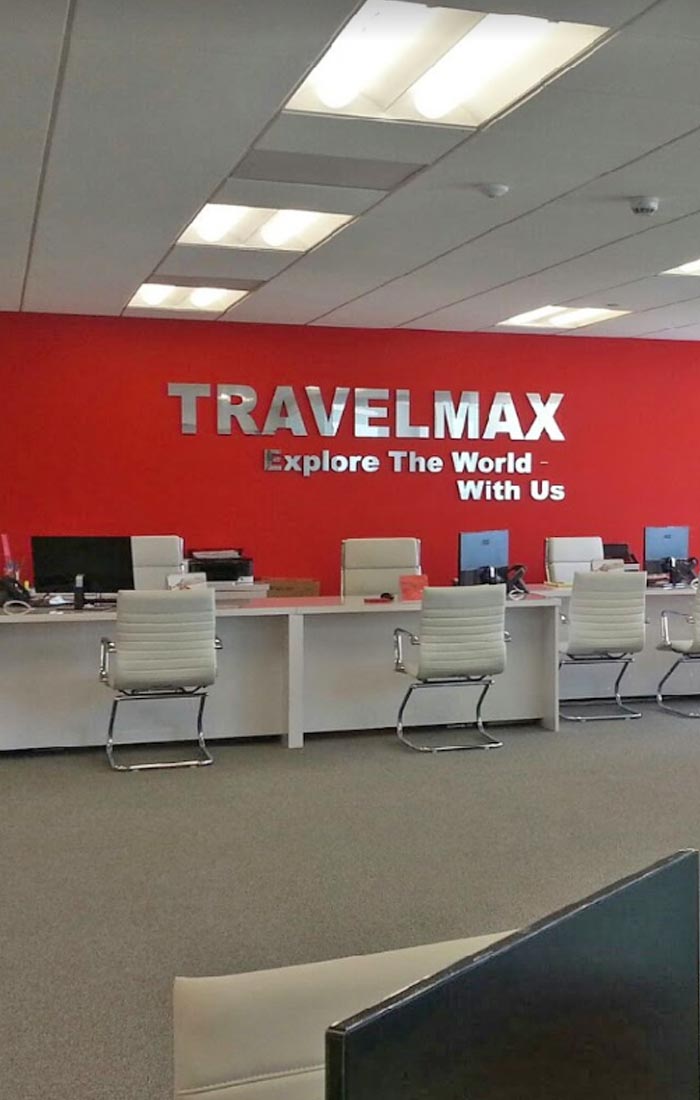 Our address
3470 NW Ave.
Suite 880, Doral FL
---
Travelmax
Customer service support.
Headquarters phone
+1 305 269 9696
Office hours
Monday to Friday 8:00 AM to 7:00 PM
Saturdays 10:00 AM to 5:00 PM
Contact us from any region
Doral FL
Toll Free: 1 (866) 896 9696
Downtown
305 371 6969
Broward
954 653 2275
Orlando FL
954 653 2275
Lima, Peru
(511) 411 8111
Buenos Aires, Argentina
(5411) 5254 0538
Sao Paulo, Brazil
(5511) 2391 2540
Bogota, Colombia
(571) 381 9160
Caracas, Venezuela
(58) 212 720 7789
Mexico DF, Mexico
(52) 55 8526 2961
Madrid, Spain
(34) 911 516785
Do you want to talk to us?
Feel free to contact us through this form. We'll be happy to hear from you.