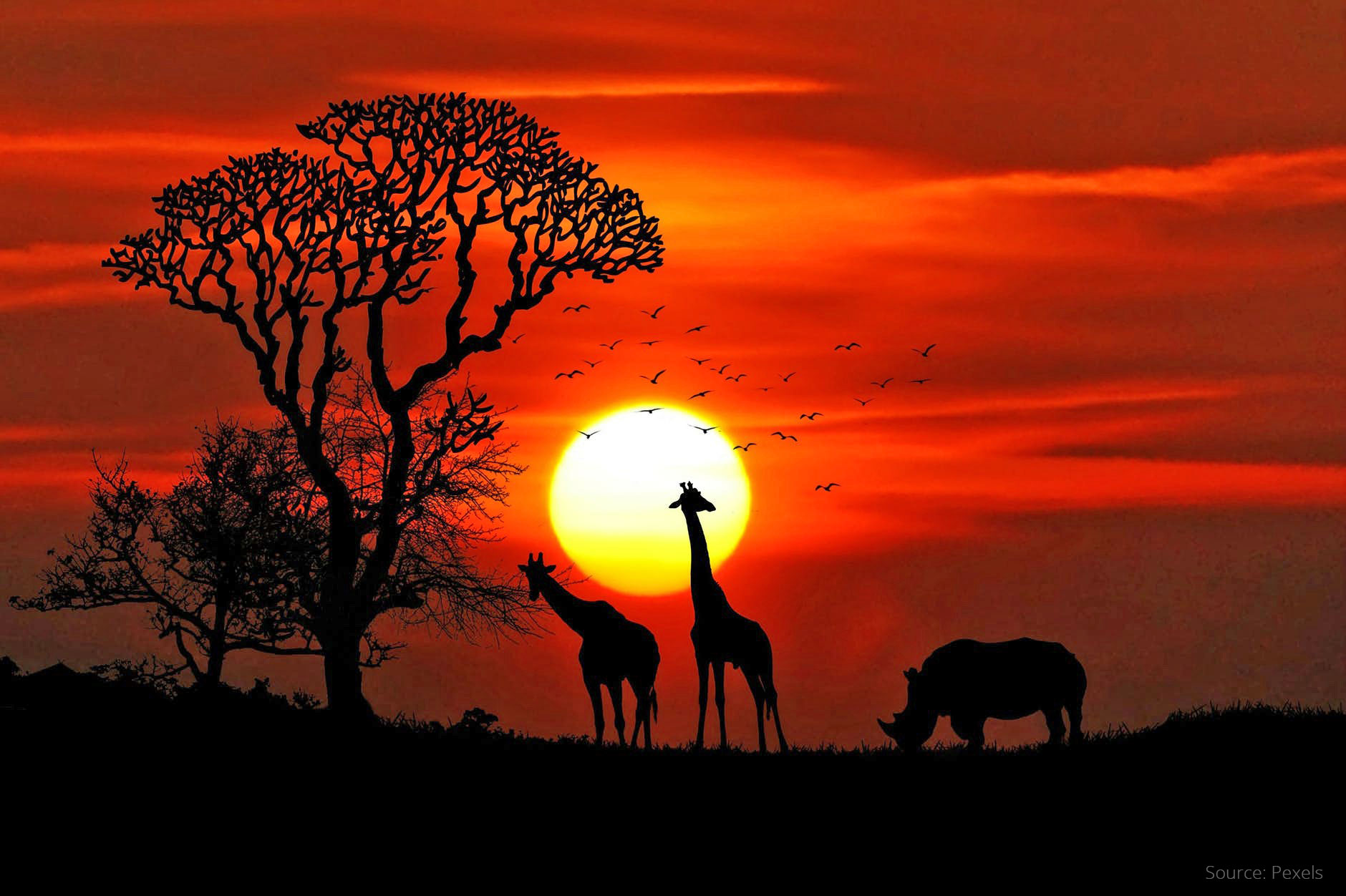 3 reasons why everyone needs to go on safari at least once
5 November, 2018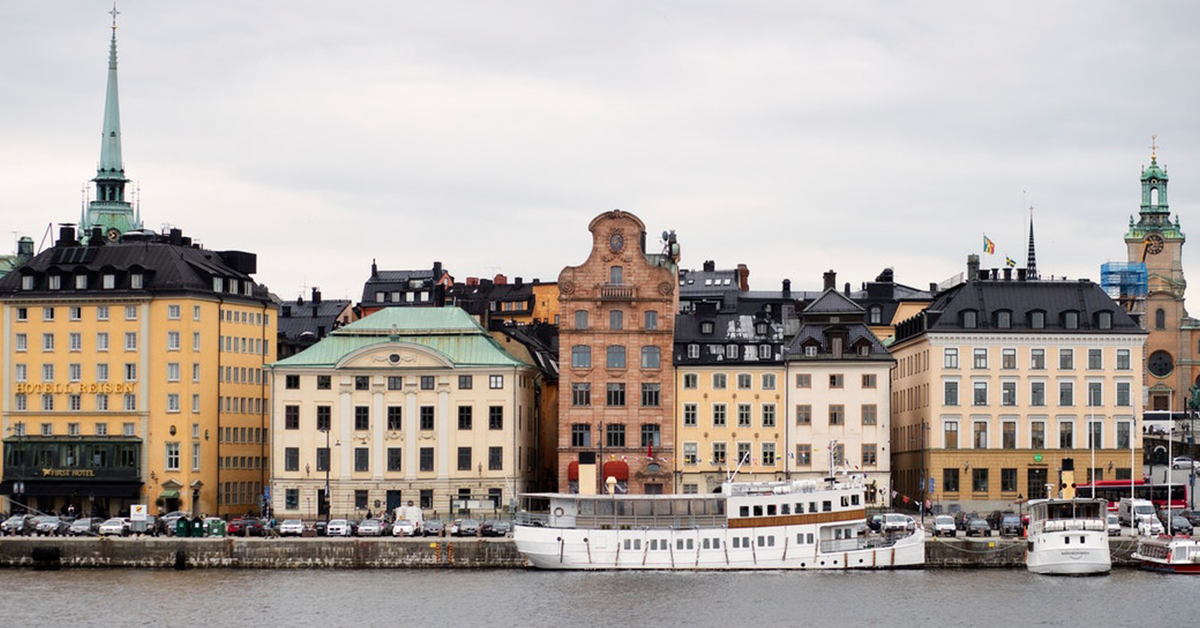 5 family-friendly destinations in Sweden
14 June, 2019
Travel Credit Cards 101 (Don't Leave Home Without Yours)
Whether you travel a little or a lot, there's one thing that can make every trip sweeter: saving money. Travel credit cards are designed to help you do exactly that.
With a travel credit card along for the journey, you can earn rewards and potentially enjoy other perks, such as free checked bags or complimentary airport lounge access. Consider this quick guide your boarding pass to everything you need to know about travel credit cards.
How Travel Credit Cards Work
Travel credit cards vary in their specifics, but in general, they work like this:
You make a purchase with your card.

That purchase earns rewards, either in the form of points or miles.

You can then redeem those miles towards travel purchases.
Some travel credit cards offer a flat reward on every purchase. For example, you may earn unlimited 2 miles per dollar on everything you spend. Others feature a tiered rewards structure.
For instance, you might earn two points per dollar when you spend on travel and dining out. On everything else, you'd earn one point per dollar. Still other cards might offer a higher number of points or miles when you book with a specific hotel or airline, while offering a lesser number of rewards on other purchases.
You can earn additional rewards with travel cards that offer a sign-up bonus. Generally, to qualify for a bonus, you need to meet a minimum spending requirement, such as spending $3,000 in the first 90 days. That could be worth it if the bonus is large enough to allow you to redeem for a free flight or hotel booking right away.
How you can redeem rewards varies by card. With some cards, you can redeem rewards for travel you've already booked as a statement credit. With others, you can redeem miles or points for hotel stays or flights when you book. Certain travel credit cards give you even more mileage, so to speak, by allowing you to transfer your rewards partner airlines and hotels.
Travel Card Pros and Cons
By far, the chief benefit of travel credit cards is the potential to save money. Every point or mile redeemed towards your next flight, cruise, hotel stay or rental car is money you don't have to spend out of pocket.
But there are other benefits too. Travel credit cards can come with perks that can make for a smoother, more enjoyable travel experience, such as:
Trip cancellation and interruption insurance

Auto rental collision damage waiver

Travel accident insurance

Fee credits for Global Entry or TSA PreCheck

Annual travel credits for incidentals

Early check-in or late check-out for hotel stays

Priority boarding

Free hotel or airport Wi-Fi access

Complimentary room upgrades
On the con side, some travel credit cards charge a foreign transaction fee. This fee is typically 2 to 3 percent and applies when you make a purchase at a non-U.S. business. The good news is there are a number of travel cards that waive this fee.
There's one other fee to watch out for: the annual fee. Fortunately, not every travel credit card charges one. There are, however, some travel cards that charge close to $100 per year or more.
How to Choose a Travel Credit Card
Choosing a travel credit card is simply a matter of matching up a card's rewards program, benefits and fees with your spending habits and needs.
As you compare travel cards, consider:
Whether the card has a tiered or flat-rate rewards structure

How many miles or points you can earn based on your typical spending

Reward redemption options

Additional card perks, including introductory rewards bonuses

Whether you'll pay an annual fee or foreign transaction fee

The regular purchase APR if you might carry a balance on the card
Also, take a look at whether you can transfer rewards to airlines or hotels. This can give you more flexibility (and with some cards, potentially a rewards bonus) when you redeem.
Make the Most of Travel Cards
Aside from knowing how to choose a travel credit card, you also need to how to make it work for you. Here are some tips to help you get the most from a travel rewards card:
Be selective when you book. Check for blackout dates or other exclusions that can keep you from earning, or redeeming, maximum rewards.

Choose a card with no foreign transaction fee. Foreign transaction fees can add $2 to $3 per transaction on every $100 you spend. Sticking with a no foreign transaction fee travel card is a simple way to get around the added cost if you plan to make purchases abroad.

Know your travel partners. If your card allows for transfers to frequent flyer programs or hotel loyalty programs, get to know which brands that includes. And check to see if transfers are equal or if a different points ratio applies.

Redeem enough rewards to offset the annual fee. Travel cards often have an annual fee, so make sure you're earning (and using) enough rewards to make it worth it each year.

Pay in full each month. Paying interest on a balance from month to month can offset the value of any rewards you're earning.
You can read more U.S. News & World Report tips on travel credit cards here.